Providing an amazing customer service experience is critical to your company's success. Modern customer expectations are high, so you have to make sure you have a well-trained customer service team to meet them.
If you do, you'll earn customer loyalty and grow your business. If you don't, however, the impact can be felt for months, weeks, or even years. The impact of poor customer service is hard to recover from. This article will show you just how important it is to deliver a good experience for each and every customer, by showing the full impact of poor customer service on your business.
Damaged Reputation
Your reputation as a company is the first thing that takes a hit when customers have a poor experience. Nothing works faster to add a negative spin to your reputation than poor customer service. As soon as the customer's
experience is over, they will tell friends and family members whether they had a wonderful or a terrible experience.
In addition to complaints and negative reviews on sites like Yelp, customers will share on their social media accounts. These can then show up in search results when people find your company online. Word of a negative experience spreads fast and is amplified, which leads to a direct decrease in word-of-mouth interest in your business.
This leads to lost sales as well. We'll get more into that next.
Leads Don't Close
If you're in the middle of selling a prospect, and then they hear of a bad experience from a customer that went viral, they may stop answering your calls. That means wasted time, lost sales, and potential deals having to be abandoned.
But if the potential lead has a bad experience of their own, it's even worse! A poor experience will leave them feeling frustrated, leading them to buy products or services from a similar competing company. Bad customer service will sabotage your chance to close on leads, and ruin your shot at getting future sales from the prospect.
Loss of Current Customers
Keeping the customers you already have is critical to the success of your business. People are willing to pay more for products and services if they know they'll have a fantastic experience as customers. And for you, as the seller, it's much easier to make money by keeping current clients than by trying to add a bunch of new ones. Chasing leads is a time-consuming process, so deliver great service to the customers you already have, and keep them coming back.
Happy customers will also provide leads and referrals to help you nab new customers without going through a long, arduous sales cycle. Keep consumers happy, and they'll keep buying from you. Unhappy customers, on the other hand, will spread the word to stay away from your company.
Loss of Good Employees
When some employees deliver a poor customer experience, it's up to stronger customer service reps to pick up their slack. If they have to keep on doing this, it becomes very frustrating for them. This kind of negative work
environment results in your best team members getting burned out and, eventually, going to find employment elsewhere.
Your team is your most important resource, so make sure they're well-trained and taken care of so that they stay happy and do their best for your company and customers. This is as true for your customer support staff as it is for your programmers, marketing team, and every other human resource you have.
Downward Spiral of Profit Loss
Once the effects of bad customer service really take their toll, and the reputation of your brand reaches a critical point of damage, you'll see spiraling profits. If nothing is done to change this, you'll go out of business. In addition, once your reputation is damaged, a large proportion of the profits you do make need to be allocated toward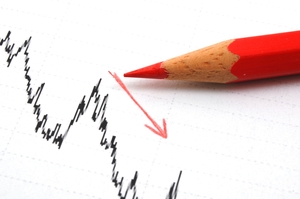 marketing, to repair the damage of bad customer service so you can get back on track.
Keep your customers happy, however, and you can spend less on marketing and more on sales, all while putting more money into the bank. Looking for new clients is expensive, and losing once-reliable clients from your base cuts directly into your bottom line.
Final Thoughts
The impact of poor customer service isn't easy to recover from. That's why having clear, customer-focused policies and well trained employees is worth the time and effort. The money and time you'll spend fixing issues from poor customer satisfaction is huge.
But it isn't rocket science. Develop a customer service strategy that creates positive experiences, and you'll have
happy customers! All of those loyal customer benefits will compound in the form of referrals, positive reviews, and a fantastic reputation for your business.