What is Outsourcing?
Outsourcing is the process of strategically using outside resources to perform functions that are traditionally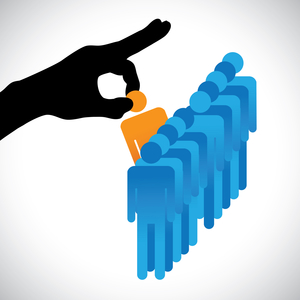 handled by a company's in-house staff. For outsourced functions, companies will hire specialized contractors to perform tasks so that your in-house employees can focus their time and energy on other things.
What Can Be Outsourced?
The short answer is that any task or function that can be done in-house can also be outsourced. These can include technical support, graphic design, bookkeeping, social media marketing, web development, and even sales.
Why Outsource?
The benefits of outsourcing are many. We'll go through some of the most significant outsourcing benefits in the next section.
Cost, Focus, & Reach
Outsourcing is a great way to reduce costs. For tasks that you can get done for less with an outside contractor, you could potentially nab some cost savings while getting projects done to the same standard of quality.
Outsourcing can also help your company become laser-focused. With in-house employees freed from having to spend time on rote tasks, they can focus their talents where they're needed most. This will improve their motivation and productivity, which is a win for everyone.
Outsourcing has the potential to improve your reach as well. For example, you might have trouble selling one of your products in another country to due cultural misunderstandings regarding how your product works. In this case, a little bit of offshore outsourcing might be just the ticket. By hiring an outsourced sales team in that country to navigate those issues, your company could become a hit in regions far and wide.
Outsourcing can also streamline your company for increased efficiency. One of the best ways to utilize outsourcing
to do this is to hire outside third-party providers for lower-skilled, rote tasks. These sorts of tasks, while necessary, don't necessarily make the most of your in-house employee's talents. Outsourcing tasks like data entry and bookkeeping free up your employees so you can make the most of their talents.
For these tasks, you can use an outsourcing services company. These outsourcing providers have a roster of professionals ready to jump on board with contract or temporary positions, often in categories like data entry, customer service, and accounting. One of the benefits of using an outsourcing firm is that they've done the hard work of finding and vetting candidates already.
What Makes Outsourcing Successful?
Successful outsourcing gives you a competitive advantage over other companies, and it's all a matter of having clear goals, managing relationships well, and hiring the right contractors for the right jobs. First off, know what you want outsourcing to achieve. Is it to free up your small business' head developer, so they don't have to work on bookkeeping tasks? Is it to fast-track a project that will get you to launch your product six months sooner? When you make the decision to outsource, have clear goals.
Then find the third-party vendors who are completely specialized for exactly what you'll need them to be doing. For example, if you need something programmed using Adobe Flash, don't just hire someone who is a programmer. Hire someone who has Adobe Flash as one of their core competencies.
Finding the right contractor doesn't always mean going with the least expensive option. Sometimes you get what
you pay for, so ask for testimonials and references from previous employers. If you find a great contractor, manage that outsourcing relationship so they will be open to working with your on more projects in the future. Someday you might even be in a position to hire them for a full-time position.
Before you hire, however, you need expectations, pay structure, and all other details to be completely clear. Outsourcing contracts should be put together professionally, and should lay out pay, expectations, rights (especially if you're contracting for art, writing, or some other creative project), and milestones. A good contract doesn't just protect the service provider, it protects you and your company as well.
Final Thoughts
Business process outsourcing is an easy concept to understand, but requires a thoughtful leader to get it done right. Botched outsourcing jobs cost business owners a boatload of time and money. Successful outsourcing, on the other hand, could be the key to supercharging your business and making the most of your human resources.
For more clients, more revenue, and more profit, outsource smart!