Choosing the right virtual assistant is not hard, it just requires a little bit of preparation. Like hiring a full-time
employee, you just have to do your homework! Here is a short guide that walks you through the hiring process, showing you how to choose a virtual assistant that will be a great fit for your company culture and specific needs.
First, Determine What You Need
Choose a virtual assistant based on what tasks you need help completing. Start by making a list. What do you want to spend less time on? Some common answers include things like basic administrative tasks, bookkeeping, social media management, other social media marketing tasks, or specialized projects like mobile app development.
What Are Your Priorities?
Determine which tasks you need completed first, and make a list of the top five to seven most critical priorities. Then try to order them from most to least important. Don't agonize over the ordering, just do a quick ranking. The
essential question to ask is simply this: what is important to complete now, and what can be completed later?
Tasks that are time-sensitive move to the top of the list. Consider how quickly each one needs to be completed. When you are interviewing virtual personal assistants, know ahead of time whether or not your ideal candidate needs to keep the same hours as you, or if they can work according to their own schedule in a virtual office. If they ever need to come to a physical office or other location, consider the cost of travel arrangements and other expenses.
Create a Help Wanted Ad
Classified ads for a virtual assistant position are much the same as ads for a full-time team member. There are also
job boards and other online services you can use to find a virtual assistant. Try to determine the top skillsets and qualities you'd want in your virtual assistant, based on your priorities and tasks they'll be performing. Next, we'll get into some more detail as to what's most important to cover in your ad.
Skills & Certifications
If your assistant will need a specialized skillset in something like marketing, Javascript, or bookkeeping, make sure that is a major feature of the ad. You might want to hire someone with certifications, licenses or degrees that ensure they have the skills necessary, so if this applies, consider making it a requirement for those who apply.
Do they need to be a native English speaker? For a lot of tasks, it may not matter if English is their second language, and you may save money by being able to hire someone out of the country. Just make sure their language proficiency is where it needs to be for the tasks they'll be performing. If it's designing a web app, being a speaker of native English may not matter. If it's managing your email replies and social media posts, however, native English is a must-have.
How Many Hours Per Week Will the Virtual Assistant Be Expected to Put In?
Aside from general planning of tasks and workflows, knowing how many hours per week you'll need help with is important for budgeting for overhead costs. You'll need to make a budget of how much you'll be able to invest in
virtual assistance. If you think you need ten hours per week but end up needing forty, you could end up with a major deficit in your budget, or a lack of progress with your to-do list.
If your time requirement isn't compatible with a certain candidate, that's an immediate deal breaker—they aren't a good match for the position. That's why you should put the time expectation front and center, so that candidates who can't meet it won't waste their time or yours by applying anyway. Also make sure you post a range for the hourly rate you can pay based on experience, and make sure it's consistent with industry standards.
Remember that an administrative assistant makes a different amount than a personal assistant, and both make different amounts than a social media marketing assistant. It all depends on the skill sets, education, and experience required.
Research, Narrow Down, Contact, & Hire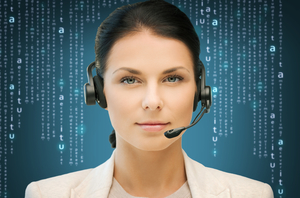 Research good places to place your help wanted ad. There are lots of job boards online, some of which charge a fee to post on, but will reach millions of job seekers' eyes. Some of these service providers focus specifically on finding an independent contractor for remote or temporary jobs and various assistant services. There are also free sites like Craigslist that, while somewhat hit or miss, sometimes reveal diamonds in the rough and are often a good fit for finding virtual, remote, and temporary employees.
Make sure to ask for work examples! If you're hiring a bookkeeper and scheduling assistant, get references from a couple of previous clients. If you're hiring for customer support, talk to their manager at their previous customer service position. If the work will be technical or creative—think projects like web design, app development, graphic design, or content writing—make sure to look through a portfolio of previous work they've done to get a sense for their abilities. Also look for any online presence they have, professional or personally, to get a sense for what they're like personally.
Once you've refined your list of applicants to just the two or three best, reach out and begin the interview process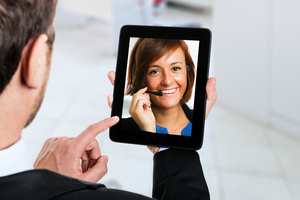 over a video chat program like Skype or Google Hangouts. Ask questions about their experience, their interests outside of work, what appealed to them about your help wanted ad, and what work challenges they've faced and how they dealt with them.
You want to build a rapport and get a sense for their personality and work style as well as skillsets and experience. Good communication and thoughtful, open-ended questions are critical. Make sure to see if the applicant has any questions for you as well. If they don't, it might indicate a lack of passion for the position. Sometimes, the questions they ask youare more revealing than their answers to your interview questions.
Then just choose the best candidate within your budget and offer them the position! Make sure you draw up a detailed work contract so that payment, expectations, and other terms are clear. This protects both the candidate and your company from disappointments and legal issues.
Final Thoughts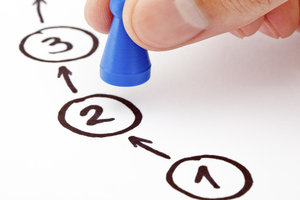 For a quick summary, here are the basic steps for how to choose a professional assistant: First, figure out which tasks you need help with and prioritize them. Then, determine how many hours per week you'll need the help for the tasks you're going to delegate, and use that to create a budget. Finally, create your help wanted ad being sure to include any deal breaking requirements like weekly availability, skillsets, and any certifications, licenses or degrees that are required.
By treating it just like hiring a full-time employee, you can even use modified versions of old help wanted ads and other materials so you don't have to start from scratch. Then conduct your interviews, and narrow down candidates.
Remember that every candidate will have pros and cons, but the ideal candidate will be a great fit not only in skills and experience, but also how they will fit in with your company culture. Then make sure to create a detailed contract for both parties to sign, and make the official hire!