The 21stcentury has brought enormous innovations in the business automation space. Now that nearly all business
processes have gone digital, there are more tools than ever to automate tasks and functions in departments like bookkeeping, networking, and even sales and marketing.
Automation systems go far beyond to-do lists and employee onboarding. Here are our top ways to save time with business automation in different areas of your company. Even sorting physical mail can become an automated business process, with systems from companies like Fluence Automation. However, for this list, we'll focus on digital tools.
Automate Network Management Tasks
Once networks are set up for your business, you can automate many of your network-related tasks. From managing the network, testing it, operating it, and keeping it properly configured, network automation will both reduce network downtime and allow your IT team to spend their energy on other tasks.
Network Inventory & Troubleshooting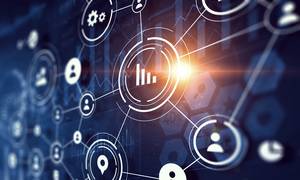 You can't keep a network safe if you don't know what devices are supposed to be on it. Thankfully, you can track of everything in your network with automation software. These systems use software robots to find all networked devices, and flag any that are unauthorized or suspicious. This is done with a simple network scan. Then, the automation program gives you an overview of your network inventory so you can act accordingly.
This kind of software will help you troubleshoot issues as soon as they occur, and give you insight into how to fix anything that comes up, with auto-generated reports regarding each of the elements on your network.
Full-featured network automation software will also give you a portal to manage users and permissions, allowing you to set up a network that operates turnkey. When you need to make new IT purchases, these can be managed and tracked automatically using software as well. vRealize Automation is one popular piece of software for managing IT workload, but there are other great options as well.
IT Help Desk
To automate your IT help desk and keep it intuitive and easy to use, make use of AI software. This can automate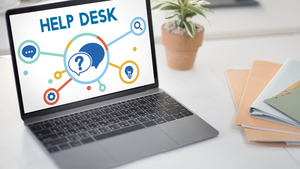 answers to some of the most common IT help desk questions, massively increasing productivity for your human employees via automation of the most time-consuming part of their workload. You can also create automatic surveys that are generated after a support ticket is fulfilled.
These automation platforms can then aggregate different data points to help you hone in on inefficiencies. To improve performance for your help desk staff, you can even install automated software that provides live guidance to employees in between service calls.
Sales Automation with Automated Lead Tracking
Manually tracking your sales leads is an extremely tedious process, making for a very time-consuming task…and it's the kind of busy work that contributes to reduced motivation and productivity. Thankfully, automated lead generation software using artificial intelligence can streamline your workflow by prioritizing and distributing targeted leads to the right sales team members. Software can even forecast sales and execute targeted marketing campaigns as needed.
Here's a scenario: You run an online outdoor sports store, and a plugin on your website creates an automated message that appears once when someone visits your homepage. The message invites them to enter their email and what kinds of products they're looking for. They choose fishing, RVing, and rock climbing.
Their information could be automatically forwarded to sales staff in each department, and a special on fishing poles sent to their email the next day. Leads from customers who have made many past purchases past can be prioritized, directing the top customers to sales teams first.
Based on how successful these targeted marketing efforts are throughout the year, advanced lead generation software can predict future sales and provide immediate feedback with regard to what is and isn't working based on customer experience, click-through, and other response metrics.
Email Marketing Automation
Online software like MailChimp, Constant Contact, and others allow you to automate email marketing and dial in on marketing data you need to make business decisions. Some of the ways you can automate email marketing tasks
include:
Automated processes for targeted ad blasts based on past purchases or customer preferences mined from survey data
A welcome email series for new customers/new email list sign-ups
Notification emails to sales staff alerting them to new leads or updated marketing data
Notifications regarding upsell opportunities to make the most of
Email marketing automation will cut down on repetitive tasks and give you ways to deliver campaigns quickly, easily, and dynamically.
Automate Your Social Media
Whether your business uses Instagram, Facebook, Twitter, Pinterest, or other social media channels, marketing automation tools can be used to launch, schedule, and manage campaigns, allowing you to react to key metrics on the fly.
Social media automation software allows you to pre-compose and schedule posts, allowing you to queue up your social media calendar for the entire week, month, or year. If something changes or you need to jump on a viral trend, you can modify the schedule or simply post on an as-needed basis.
Other services use user-generated social media content to fuel your content marketing campaigns. With tools to target content, schedule posts, and take advantage of top influencers, you'll be able to maintain a strong, consistent brand while you magnify campaign impact and supercharge your marketing team.
Final Thoughts
Business process automation is key to making your company as efficient as possible. Whether you founded a small business or a Fortune 100 company, algorithms and software advances have made it easier than ever for business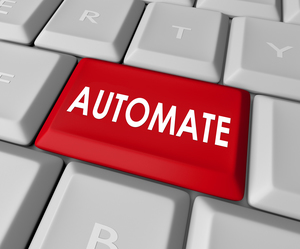 owners to take advantage of new ways to automate tasks throughout your company. It's nothing short of a digital transformation, reaching into all corners of business and commerce.
The companies that do the best job of leveraging automation solutions are the ones that will lead the 21stcentury. So
to find and retain more customers, save time and money, and supercharge your team's productivity…automate, automate, and automate some more!