Social media marketing is a must-do for businesses trying to build their brand, increase their customers, and grow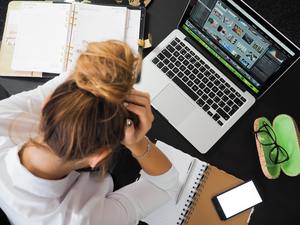 their company. But many leaders, especially small business owners, feel overwhelmed by the task of having to constantly mind social media accounts. Social media management is a time-consuming task, but automation makes it massively easier and more effective.
Thankfully, social media marketing is the perfect area to automate. This post will tell you more about why to automate social media, and then show you how to do it.
Why Automate Social Media?
Whether you're creating automated tweets or pre-scheduled Instagram posts, when you automate your social media, you no longer need to make creating new content a daily task. All you have to do is set everything up, and then let automation software do the rest. In addition to allowing you to "set it and forget it," automating social media platforms will actually make your campaigns more effective. Consistency of posting is critical, and automation ensures that you can put out quality content each and every day on your preferred social platforms.
You can get better results with less effort, making social media automation an efficiency goldmine. The best part is, you'll be connecting and communicating on a daily basis directly with your followers, every single one of which is a potential customer.
What Are the Benefits of Automating Social Media Content?
Social media automation tools free you up to focus on other areas, avoiding the need to have a manager feel glued to their computer or device all day updating the account and interacting with followers. It also removes the need to wonder when the best time of day to post is—with new algorithms, social media automation software can automatically post according to the ideal time of day for maximum impact.
Automation also gives you time to make sure that every post is effective, has eye-catching visuals, and matches your brand message. Posting with graphics on the fly often results in less than attractive results. And since your social media accounts are competing with many others for followers, likes, and comments, you want every single post to blow your followers away by amazing, inspiring, or just making them laugh.
Consistency is key, and automation makes it easy to post on a consistent schedule, on an ongoing basis.
Best Ways to Automate Your Content
To automate your content, first you have to curate content. Content curation is the biggest step, because you are creating the posts in advance using a social media management tool. From there, you can either schedule each of your posts on different social profiles, or set up a posting algorithm to post them at the best time.
When you're putting posts together, make sure you are engaging followers directly with a variety of content. You
shouldn't be trying to "sell" to them with each post.
Try posing questions or polls for them to answer. Post inspirational or interesting quotations that relate to something you are trying to say. Post sound bites, interesting videos, or funny images that you can relate back to your brand. If you have a blog on your website, use social media posts to link to new content you post there. Re-post content from influencers or post about something they've done, tagging them so you see you've shared their content.
Here are a couple must-know Do's and Dont's of social media: First, DO make sure everything you post about is useful and relevant to your target audience. DON'T try to sell your product or service in every post—usually you should just be connecting with and trying to engage followers. Rather than posting a brochure of your hotel, post a stunning video of a cooking class, or share something a satisfied recent guest has posted on their own account.
After all, social media isn't just about getting your own content out there. It's about social listening—you're always listening to what others are posting, and finding interesting and empathetic ways to respond. Both posting and interacting with other users will build your brand awareness.
Plan Accordingly for Each Type of Social Network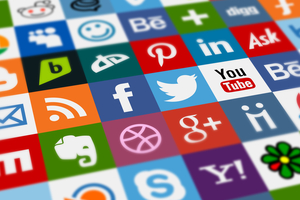 Your brand doesn't need to have an account with every single social network. However, you'll probably have at least two that you focus your efforts on. Maybe you'll use LinkedIn and Facebook, or perhaps your products or services are better suited for Twitter and Instagram.
Whatever platforms you use, you should tailor your posts so that each social network is utilized differently. Since LinkedIn is focused on professional networking and Instagram is focused on stunning imagery, you wouldn't post a long LinkedIn blog post to Instagram—nor would you post an Instagram image and caption to LinkedIn. People use each type of social network differently, so your marketing strategy should change accordingly from one network to another.
We'll discuss this in greater detail next.
Design Posts for Each Network
The ideal image dimensions, amount of text, and other design considerations will change depending on which social channels you're posting to. If you're posting a tweet, you may not use images at all. For Instagram, on the other hand, images are the focus.
Use formatting and create social media posts that both look amazing, and speak to your audience appropriately. Quality content will help you get the most out of your marketing automation efforts.
Final Thoughts
Potential customers place more importance than ever on your social media presence. But success as a social media marketer takes consistent posts and experimentation with content. Keep a close eye on your social media analytics as you run your automated campaign.
Try different things to see what works, and what your audiences respond to. When you find something that results in tons of social engagement, keep it up! The more followers and interaction your social media efforts get, the more interest (and even more followers) they'll generate.