To become more efficient and increase your profits as a small business, you need automation tools! These indispensable pieces of software are sometimes open-source and free, and even when they cost money, they are affordable enough to provide enormous value.
However, there are a ton of different options for software that can automate all kinds of different things. It can start to feel overwhelming fast. To help you pick the right automation tool for your business, here are some of the best!
Zapier
One of the big plusses to Zapier is its simplicity. It's one of the simplest automation platforms out there, and is designed to save time and boost productivity. Zapier works by creating automated actions between essential applications for businesses in a variety of industries, cutting out repetitive manual tasks.
Zapier works with thousands of different apps. It allows you to take apps you already use, link them together so that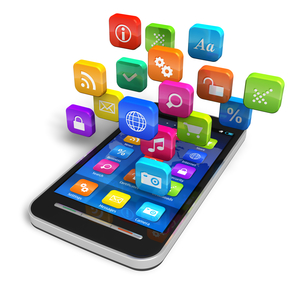 they can share data with one another, and make them more efficient. For example, say you use Google Drive to share files and Gmail as your email client. With Zapier, you can "Zap" them to automatically save Gmail attachments to Google Drive. You can then do another "Zap" to automatically back up those downloaded attachments using DropBox account. Every "Zap" cuts out at least one manual step throughout the process.
For another example, say your company website has a blog and a Twitter account. You can set up your blogging platform to link with Twitter, automatically publishing a Tweet linking to the blog post as soon as it goes live. That means no more logging into Twitter, cutting and pasting, and doing it all manually. Zapier lets you automate social media posts to broadcast all your blog content without any need to do it manually.
Add together enough of these "Zaps," and you can create drastically more efficient workflows. One of the best parts about Zapier is that it's free, at least up to a certain number of "Zaps." After that, you'll have to pay for one of their very reasonably-priced paid subscriptions.
IFTTT
At its core, IFTTT is very similar to Zapier. It links different apps to create automated processes between them. Whether its social media, email marketing, or other tasks, workflows within web applications and/or mobile applications  can run on their own, freeing you to focus on other things.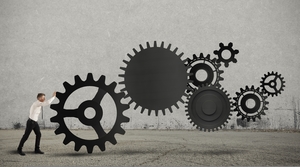 The big difference between Zapier and IFTTT is what's offered in the free versions. In our opinion IFTTT offers more than Zapier does in their bare-bones package, which doesn't cost a dime. However, it only allows for a single account, so it isn't well-suited for teams. This will be a deal breaker for a number of business owners.
IFTTT works instantly, as soon as an action happens, the system is triggered to automate the next step. However, you can only assign one automation function to each trigger action. In other words, you can't automate multiple tasks from a single triggering event, such as downloading an email attachment or publishing a blog post. As long as that limitation isn't a problem, and you don't need multiple accounts, IFTTT may be a great option…especially if you can't afford anything but a completely free solution.
Leadformly
Leadformly is an automation tool that is designed specifically for sales departments to become more streamlined. With Leadformly, you can handle a higher volume of leads. It achieves this by segmenting leads automatically, as soon as a potential customer visits your website. With smart and automated segmentation, you can make the most of every opportunity a website visitor brings.
Hootsuite & Buffer
Hootsuite and Buffer are two platforms you can use to automate your social media efforts. They are similar in what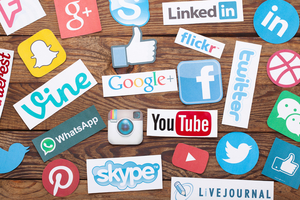 they offer, but Hootsuite comes out ahead in terms of offering a fuller variety of features. However, many people find Buffer to have a more attractive user interface, which some users might find easier to navigate.
Both tools allow you to manage social media across platforms like Facebook, Twitter, Instagram, and others. Among other things, Hootsuite and Buffer allow you to pre-schedule posts so you can set up your social media for the entire week, month, or even year, and then just let it run. This way any other interacting you do on the platforms will be extra – the meat of your marketing will already be in the oven, ready to cook.
WordStream
WordStream simplifies the process for putting together paid online advertising campaigns. Whether you decide to run a campaign with Google Ads, Facebook, or another platform, WordStream provides automation tools and in-depth analytics to help you get the most from every ad dollar spent.
If you advertise on multiple platforms, WordStream puts all of them under one roof to make it faster and easier to get reports, analyze data, and manage campaigns as needed.
Calendly
Calendly cuts back on all the time-consuming back and forth of phone calls and emails between groups of people to schedule meetings or appointments. With Calendly, the endless emails of everyone sending their availability and suggested meeting times are over. You can just have recipients click a link in your email that shows them available times in your calendar. They choose an opening, and an appointment is automatically created.
Everyone gets to agree on a time and date that suits them, and the communication to schedule an appointment is completely simplified.
Final Thoughts
Whether you want to automate your social media marketing apps, need a cloud based solution for automated file storage, or want to streamline your accounting processes, automation tools are a must-have for small businesses to become as efficient as possible. Between marketing automation software and calendar widgets, the choices can be a bit overwhelming.
Now that you have this list of the best tools, use online reviews to narrow down your search and find the right solution. Once you do, you can use automation data generated by your new software to find out what's working and
what isn't. Test-driven development will be the best way to ensure you continue streamlining long after your automation systems have been set up!